New Release: Amanda Palmer Plays the Popular Hits of Radiohead on Her Magical Ukulele
Dresden Dolls leader and Evelyn Evelyn member Amanda Palmer is celebrating her liberation from Roadrunner Records with a special EP of Radiohead covers. She claims to be a big fan and is going about distribution in a Radiohead kind of way. She is a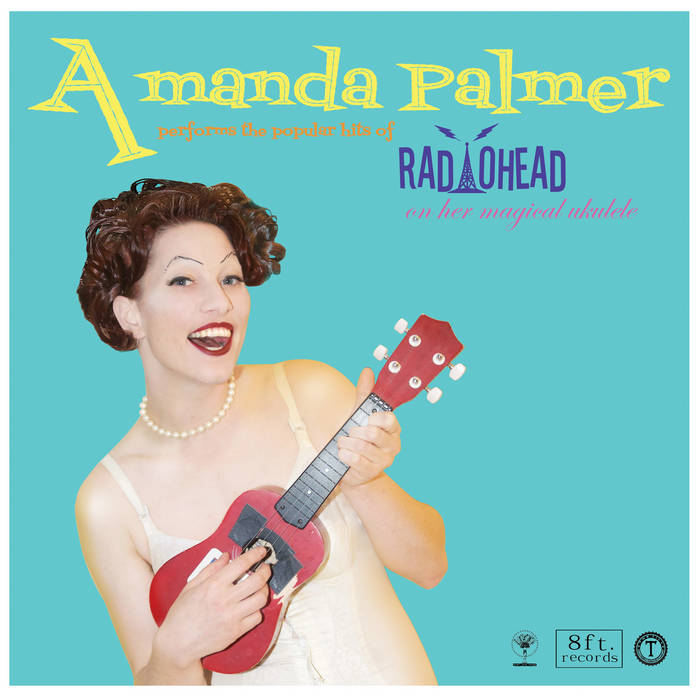 supporter of direct fan-to-artist sales and will be offering her album via a digital only release beginning July 20 through bandcamp. Palmer will be asking for a minimum donation of 84¢, with 54¢ of that going to Radiohead and 30¢ going to PayPal for transaction fees. Hopefully, fans will shell out more than the minimum.

The concept may sound way kitschy, but upon listening to Amanda Palmer Plays the Popular Hits of Radiohead on Her Magical Ukulele, you will hear Palmer putting her heart and soul into this project. After apparently learning the ukulele as a joke in 2008, there is nothing funny about this record. In fact, this could arguably be considered some of the best Radiohead covers out there. Give it a listen and decide if you agree. Tracks include "Fake Plastic Trees," "High And Dry," "No Surprises," "Creep (Hungover at Soundcheck in Berlin)," "Exit Music (For A Film)," "Creep (Live in Prague)," and "Idioteque."



This is a rare departure from her "punk cabaret" style of music. For die-hard Radiohead fans, this is a must-have collection of gems. Not only does Palmer smoke on the uke, but her beautiful, emotion-filled vocals should make Thom Yorke a proud daddy.

Go to www.amandapalmer.net for tour and album information.