It was October 20, 1980, and four youngsters from Dublin, Ireland were being introduced to the world. That was the release date of U2's first release, Boy. Four years earlier, Larry Mullen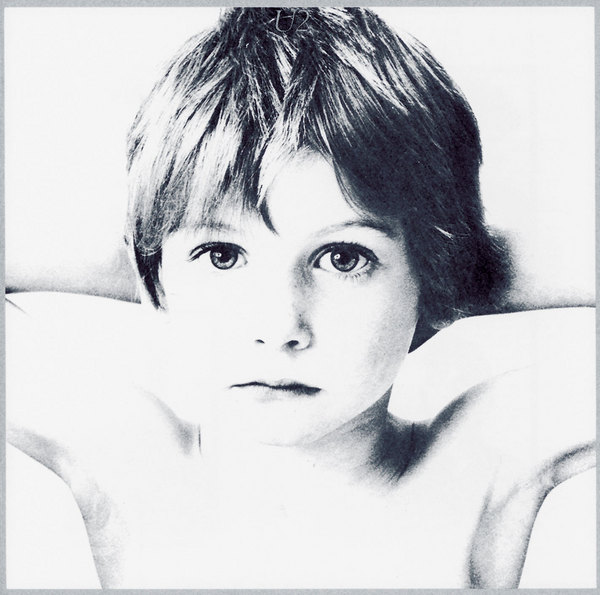 , Jr., Paul "Bono Vox" Hewson, Dave "The Edge" Evans, and Adam Clayton were still in high school when they unwittingly formed the future 'Biggest Band in the World.' In the fall of 1976, the 14-year-old Mullen placed a notice on the bulletin board at Dublin's Mount Temple Comprehensive School and the rest is history.
None was trained – even proficient – on any instrument. Clayton seemed to be the most unprepared and played the bass guitar out of sheer default (Evans had dabbled on the guitar and Mullen started the band…he chose the drums). After forming in 1976, the foursome initially called themselves Feedback, then The Hype, and finally settled on U2.
While they practiced and perfected their craft, the band gained notice around Ireland for their passionate performances. This bought them the time they needed to attack the learning curve on playing the music. While Bono penned deep and spiritual lyrics about the trials and tribulations of childhood, The Edge painted the musical landscape to accompany them. Success was soon to follow.
When U2 finally signed that contract with Island Records, "11 0'Clock Tick-Tock" would be the first single in May 1980 (although it did not make it on the album). The second single was "I Will Follow," which received much attention in the U.S. in unison with the Boy release in October. Recorded in Windmill Lane Studios in Dublin and produced by Steve Lillywhite, Boy brought a unique sound to the airwaves as punk evolved into new wave. To this day, Boy is considered one of the most impressive debuts by any band – before or since.
"I Will Follow" became U2's signature song, with Edge's spiky guitar intro, Mullen's backbeating drums, Clayton's prominent bass lines, and Bono's emotive vocals – the band's fourth instrument. Surprisingly, the group does not aim for the fences on every song. "An Cat Dubh / Into The Heart" is a beautifully mellow track that showcases all the talents of U2, "Shadows And Tall Trees" could be on any recent U2 album without a blink, and "The Ocean" is a sparse and mesmerizing tune ("Picture in grey, Dorian Gray, just me by the sea / And I felt like a star, I thought the world could go far / If they listened to what I said").
The track listing:
I Will Follow
Twilight
An Cat Dubh / Into The Heart
Out Of Control
Stories For Boys
The Ocean
A Day Without Me
Another Time, Another Place
The Electric Co.
Shadows And Tall Trees
Boy got the remaster/special edition treatment in 2008. The repackaged double-disc box brings the listener back to 1980, when a phenomenon was in the early stages of creation. Learn more about the history of U2 at www.u2.com.